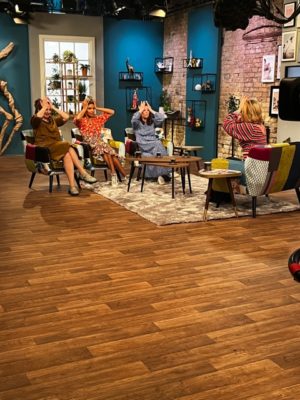 Did you catch Luminous on Garraway's Good Stuff?
We were thrilled to be invited onto ITV's Garraway's Good Stuff at the weekend to show Kate Garraway a few key face yoga techniques!
We also introduced face yoga to Shivi Ramoutar and Katherine Parkinson who were very keen to try out a few moves!
We showcased a technique for smoothing the forehead, (just like natural botox), a technique to firm and brighten the cheeks, a little exercise for toning the eyes and a great all rounder for the lower face.
If you missed it but would like to catch up, just head to ITV Hub.